This is my wonderful husband.
We like to do everything together.
We go grocery shopping, go out, make dinner,
clean, go hiking, running, biking, watch movies,
and we love to talk, drive around, go camping,
do our calling, go to family activities, and most
of all we listen and love each other unconditionally.
I am so happy I started dating Chris about a
year ago. He is the best man I could've ever married.
He lights up my world and I look forward to see him
every day that he goes to work. I'm so proud to be his
wife and I cant wait to bring children into the world
that will take after him.
I had an apiphany this morning . I was thinking about
love this morning and how you make it last forever.
I have some advice:
always put your significant other before you
Love that person unconditionally
tell him/her whenever something is bothering you
or on your mind
Don't let anything come in between the two of you
Listen to the person
Pray together as much as possible
Constantly tell each other that you love them.
Surprise them- do little things that will make them smile.
I have learned all of this in a matter of a year .
I truly love Chris and appreciate him
I want everyone to know that he is my everything.
I will do whatever it takes to keep our love alive and
strong as it is today.
Have a loveable day!
Love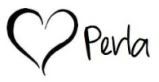 ,